GET TO KNOW OUR CYBER PC OFFICE SUITE:

Codetel Mail® is an excellent and fast alternative when you need to send sensitive information across the internet. Emails are sent securely using the best AES encryption system. The Codetel Mail technology then routes the encrypted message to a recipient. The process is transparent to the sender, who is composing and sending the email in the usual manner. Codetel Mail encrypts your email in three easy steps: "flip" after composing your message; "stamp" to encrypt; and "send" to your intended recipient.

---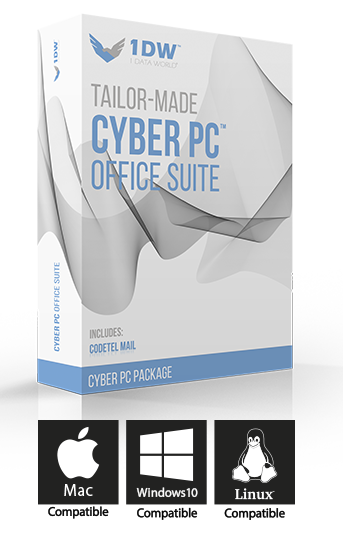 TRANSFORM YOUR COMPUTER INTO A CYBER PC NOW AND KEEP ALL YOUR DATA SAFE AND PROTECTED AT ALL TIMES!

FILL UP THE FORM BELOW AND A SALES REPRESENTATIVE WILL GET IN CONTACT WITH YOU AS SOON AS POSSIBLE!