tem

WHY CHOOSE IOME®?
Easy to manage.
Users can log in to hear their voicemail.
Calls logs, hold, waiting, transfer.
Do not disturb.
Conference call (3 way calling) voicemail.
Global address list (phone directory).
Auto attendant (if no answer from the receptionist or automatically after hours).
Hunt groups (circular and linear).
Multiple ringtones.
End to end encryption.
Call forwarding (setting your phone automatically to send a call to a different extension).
Musica on hold and ability to chance the music on hold.
Dial-in conference call (ability to set a brigde number and have people call in and dial a code).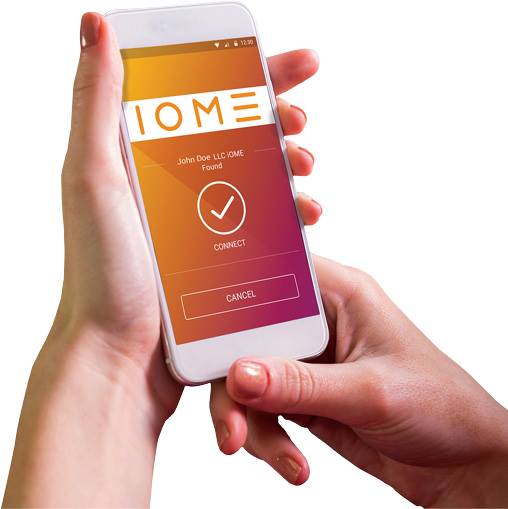 Businesses have the flexibility to setup easily and cost-effectively.
IOME® provides a reliable business communication service, with crystal clear voice quality and easy installation. Users can easily login via their IOME online portal, to manage calls with our easy to use the dashboard to add users to a particular extension, view outgoing and incoming call; set-up call permissions and hours, etc. Security & Affordability the IOME system benefits from cloud-based infrastructure and development environment which can help businesses.
Build and launch more quickly to help lower costs and risks.
Scale easily to reduce capital investments and pay a monthly service fee.
Monitor, manage and repair combined assets with included product management applications.
THE IOME® APP IS INTUITIVE WITH A USER - FRIENDLY DESIGN. USERS CAN MAKE CALLS, INCLUDING VIDEO CONFERENCING AND ACCOUNT PROCESS INFO AND MUCH MORE.
THE IOME SYSTEM PROVIDES STAFF WITH A COST EFFICIENT AND RELIABLE TELECOMMUNICATION SOLUTION.
OTHER APPS FROM CYBERPHONE OFFICE SUITES:

Codetel Mail® is an excellent and fast alternative when you need to send sensitive information across the internet. Emails are sent securely using the best AES encryption system. The Codetel Mail technology then routes the encrypted message to a recipient. The process is transparent to the sender, who is composing and sending the email in the usual manner. Codetel Mail encrypts your email in three easy steps: "flip" after composing your message; "stamp" to encrypt; and "send" to your intended recipient.


StartChat® messaging app offers secure end-to-end encryption communication that allows users to interact by using the language of pictures in addition to regular messages, voice messages, conference calls, and more. Our picture based language works with cool icons that represent a self-encoded message.

We value your privacy by assuring that all messages are encrypted with 256 AES and offering safe communication without data mining or data collection.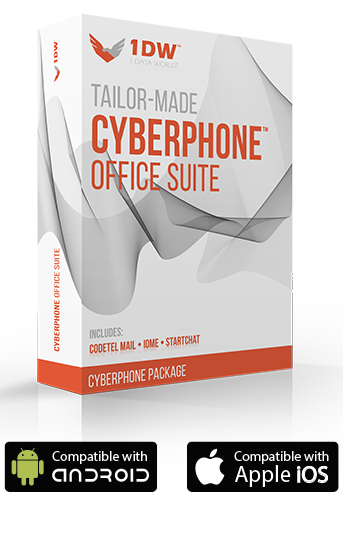 TRANSFORM YOUR MOBILE PHONE INTO A CYBERPHONE NOW AND KEEP ALL YOUR DATA SAFE AND PROTECTED AT ALL TIMES!

FILL UP THE FORM BELOW AND A SALES REPRESENTATIVE WILL GET IN CONTACT WITH YOU AS SOON AS POSSIBLE!